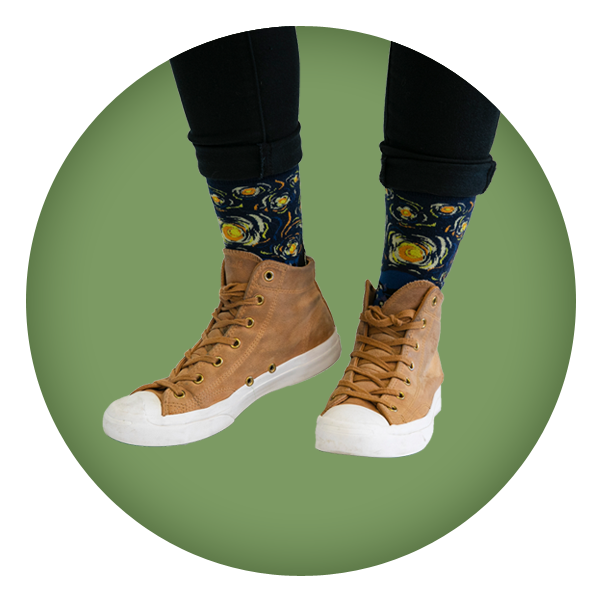 Meet Carly, our newest graphic designer. 
Carly adds a feminine touch and a fresh perspective to our design team. Mastering the latest design trend and seeing it in action is the spice of her life.
She came to us from Datapak Services Corporation in Howell where she illustrated designs and branding elements for retail swag, such as clothing, drinkware and tote bags. Prior to that, she worked for 100K ideas in Flint where she designed marketing materials for Flint-area startups. 
Carly studied visual communications at the University of Michigan—Flint. She was born and raised in Fruitport, Michigan just outside of Muskegon (though she would like you to know that there's no famous fruit where she grew up). Today, she lives in Fenton with her lovable, yet high-maintenance cat, Mitzi. 
In her spare time, Carly enjoys crocheting and attending concerts and music festivals with her friends.