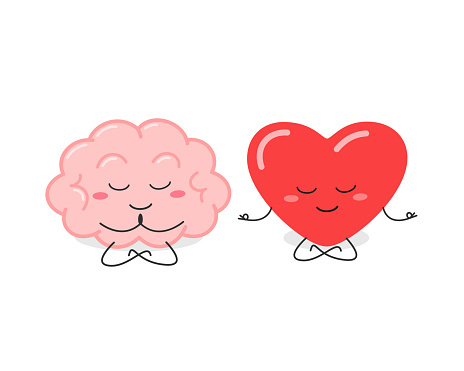 We believe in hard work here at BCP (it's even one of our Playground Rules), but at the end of the day, we're all people with families, commitments, and lives to go home to. As we're all connected to our smart devices and have access to email, social media, and our work 24/7, it can sometimes be challenging to navigate our professional passions and home life. But we believe self-care is a necessary part of not only resting and recharging so we can get back at it the next day, but also to enjoy ourselves and stay happy and healthy as individuals.
In our first blog of 2022, the BCP team shares what we do to take care of ourselves outside of the office:
Jeff
"My 'self-care' list is a tad short, but there is one thing that I have done consistently through my entire life. Walking and hiking is my pathway to a better life. I've walked 3-4 miles a night–every night–for decades. Without fail. Hot weather, cold weather, shitty weather, nothing stops me. It clears my head, helps me solve the day's problems, and makes for a better night's sleep. I leave all of the day's worries and anxieties behind like footprints.
Sometimes I listen to music, sometimes I listen to podcasts, sometimes I just listen. I also enjoy the 'urban hiking' trend. Walkable cities are a blast—new things and people to help invigorate the mind. On those weekends, my wife and I often walk up to ten miles a day."
Patty
"My self-care in the warmer months is way different than in the winter months. In the warmer months, there is no doubt, my self-care is camping and being outdoors doing outside things. But camping is for sure my happy place. In the winter months, I struggle, but I am my happiest when I'm spending time laughing with friends and family. My husband Troy and I try to get a quick getaway to someplace warm and sunny. That is huge for my mental health. And if all of that fails, I find myself in a super hot bubble bath reading a book!"
Tim
"When I have a minute to unwind (which is rare because I have two children under four), you'll find me in one of 3 locations…1. Working out on the Peloton. 2. Enjoying a great cup of coffee. Or 3. Sipping on a craft beer. Sometimes I combine 2 and 3 by drinking a coffee beer."
Carly
"My favorite self-care activities are probably crocheting, taking care of my plants and light hiking. I also make time to connect with my friends, whether it's catching up or spending time together."
Nicole
"Whenever I need a little timeout from life, I love taking one day out of my weekend and slowing things down a bit. I wake up, get a good workout in, make myself a fancy coffee and snuggle up on the couch with my dog while I catch up on some of my favorite (and quite ridiculous) reality tv shows."
Sam
"A lot of my self-care comes from activities I find decompressing, like playing video games, exercising, or spending time with family and friends. I also find self-care in planning – sitting down and scheduling out my week helps me prevent the stress of disorganization and procrastination, makes me more intentional with my time, and makes life easier for 'future me'!