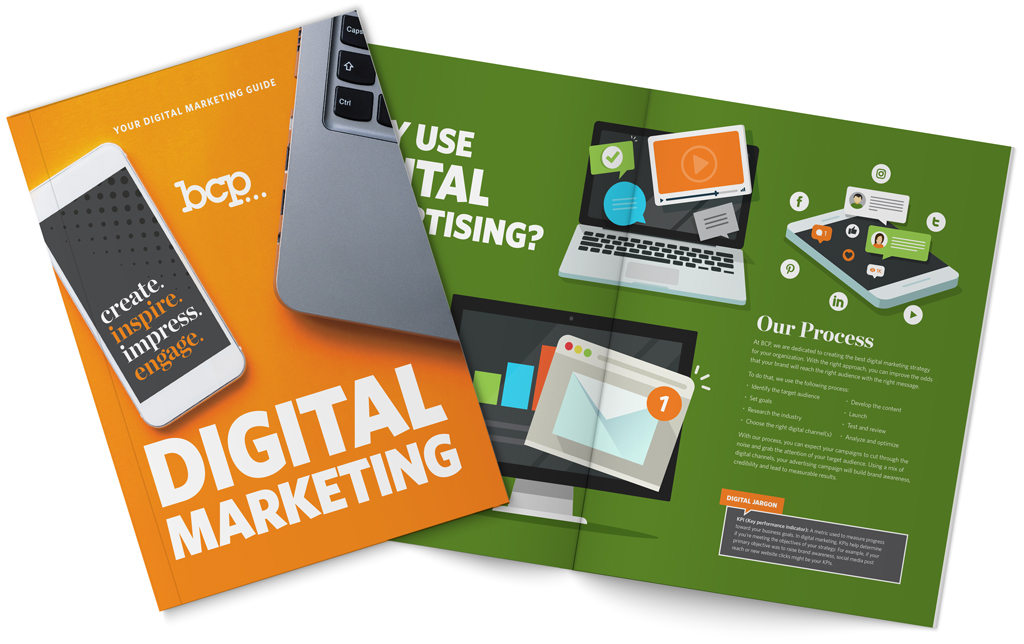 Your guide to all things digital marketing
Digital marketing is:
• Engaging    • Effective    • Cost-efficient 
But let's get real — while there are virtually endless opportunities for what you can do with digital marketing, it can be confusing and hard to figure out where to start. And with all of the digital jargon flying around, it can be hard to parse out which strategy will actually work for your business. 
That's why we created a no-nonsense digital guide that breaks down the benefits of digital, the most popular channels used in the industry today, and why they're effective—without all of the head-scratching gobbledegook. We'll also give you the low down on what sub-services BCP offers under each channel option and a sneak peek into our strategy building process. 
Plus, we included digital vocab terms at the bottom of each page so you can better understand what individual terms mean and how to use them in context so you can feel confident knowing how to use this essential tool to help advance your business. Or, ya know, in case you ever want to nerd out about digital with us 🤓. 
This guide is available to download here or, if you're a hold-in-my-hands type of person, drop us a line and we'll mail one directly to you!