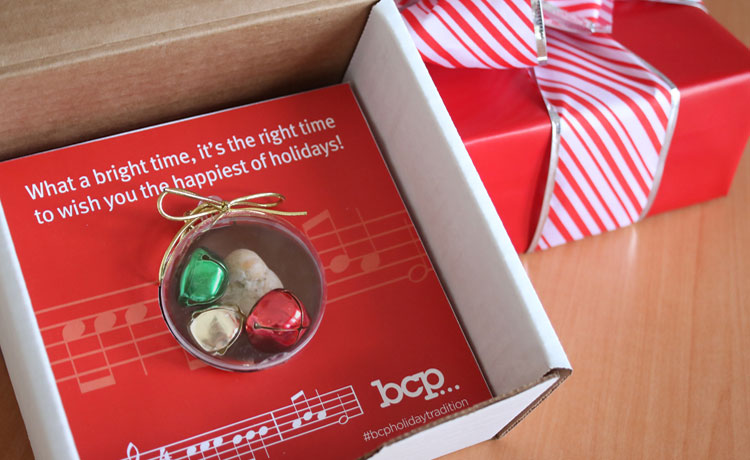 We've been snowing and blowing up bushels of fun at the BCP office. Did you receive your BCP Holiday card yet? We hope it brought you a laugh (or two…or four) and that it graces your office/tree/car/water cooler for the duration of the holiday season.
We have so much fun designing our annual gifts and love to see how they are enjoyed. Please feel free to share it on social media using #BCPholidaytradition.
Turn on some holiday music and use #BCPholidaytradition to get a glimpse of our past gifts, and see some silly photos of us throughout the intense "manufacturing process."
Happy Holidays from BCP!