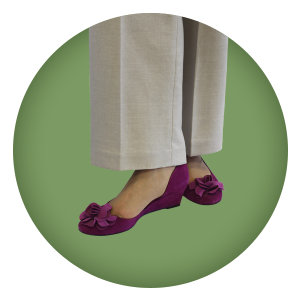 Few people wear as many professional hats, and wear them as well, as Ginnie Perry.
Backed by a razor-sharp wit and a well-seasoned set of marketing chops, Ginnie is the type of marketer that knows you better than you know yourself. For her 19 years as an account executive and lead copywriter, she has found creative solutions to the diverse needs of our clients, and written clear and engaging copy for any and all occasions.
Ginnie has built lasting and strategic partnerships that have assured the success of both our clients and our company.
And while we would love to keep her around forever, we are sending Ginnie off into retirement with our warmest wishes and greatest appreciation. We will dearly miss our resident green tea enthusiast, glitter-wand advocate and grammar savant.
Ginnie plans to spend her retirement learning Italian, doing artwork, and spending time with her husband and grandchildren, and not setting her alarm clock. We wish her all the best!