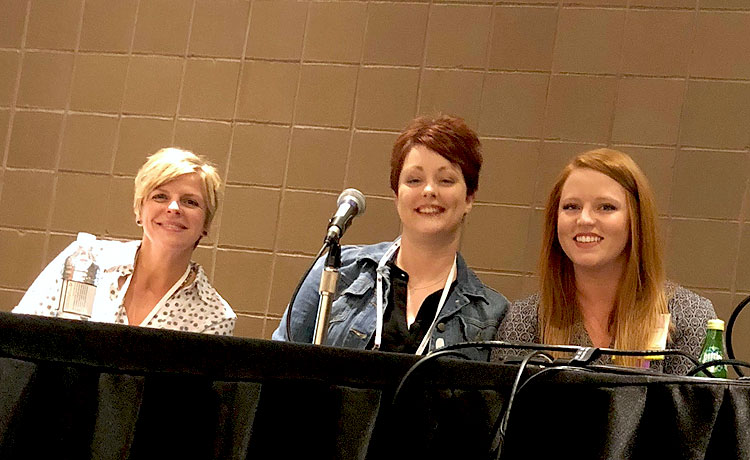 This past November, Kylie Rogers-Strahan traveled down to New Orleans to present at the American Academy of Ophthalmology's national conference.
No, Kylie doesn't lead a double life as an ophthalmologist. But eye care practices, just like any other business, can benefit from smart, strategic social media marketing.
She traveled with L.O. Eye Care's Lisa Rentz, Director Marketing & Patient Relations, and Patti Bielby, Director of Operations & Human Resources. The trio presented on all things digital marketing, and went in-depth on how to use social media to advertise a practice, manage its reputation, and recruit new employees.
This is the team's second year presenting at the conference to marketing teams, office managers, human relations professionals, and even eye doctors themselves, all looking for ways to spread the word about their practices in their own communities.
In addition to packing their presentation space full of attendees, their presentation was also recorded for future use, and will be used for on-demand learning.
"If there's any way we can help our partners perform on a national level and explain the importance of digital marketing and social media, we will do it," Kylie said.