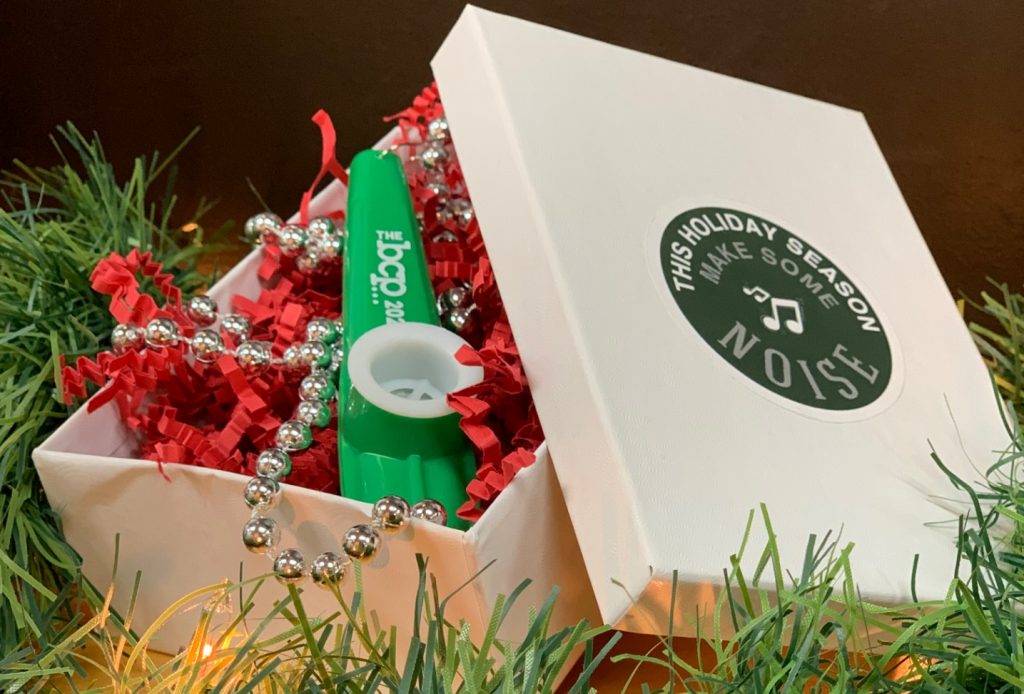 Is kazooing loud for all to hear!
Has your mailbox been graced with our special holiday gift yet? 
Repeat the sounding joy with the smooth, comforting sounds of the BCP 2020x, our custom-designed holiday kazoo. Perfect for a memorable Christmas carol solo, causing treble at your office holiday party and striking just the right tone at the holiday dinner table. 
We'd love to hear you belt out your favorite holiday song! Go ahead. Give it a try. Kazoo'd be great! Share your favorite holiday song with us on social. Don't forget to use #makesomenoise #bcpholidaytradition 
Happy Holidays from your friends at BCP!