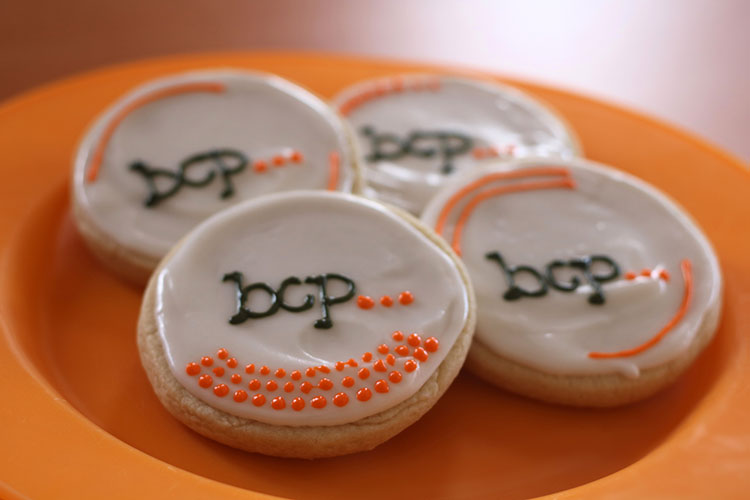 You may have noticed that we have a little extra spring in our step this year. Well, bring out your party hats because we're celebrating our 25th anniversary! And you're invited to the (social media) partay.
In lieu of gifts, please share a memory about your experience with us on social media by using #bcpturns25. On the 25th of each month, we'll give away 25 delicious BCP cookies (from our new neighbor, Mitten Raised) to one lucky person who likes, comments, or shares a post with the special hashtag.
Our fearless leader Jeff started BCP way way back in 1993, in a tiny basement office in South Lansing. Since then, we've relocated to East Lansing, grown to a small-but-mighty team of 10, and have built partnerships with clients across a broad spectrum of local industries.
We are proud to celebrate 25 years of successful and innovative marketing and thank each one of our clients and partners for helping us achieve this milestone.