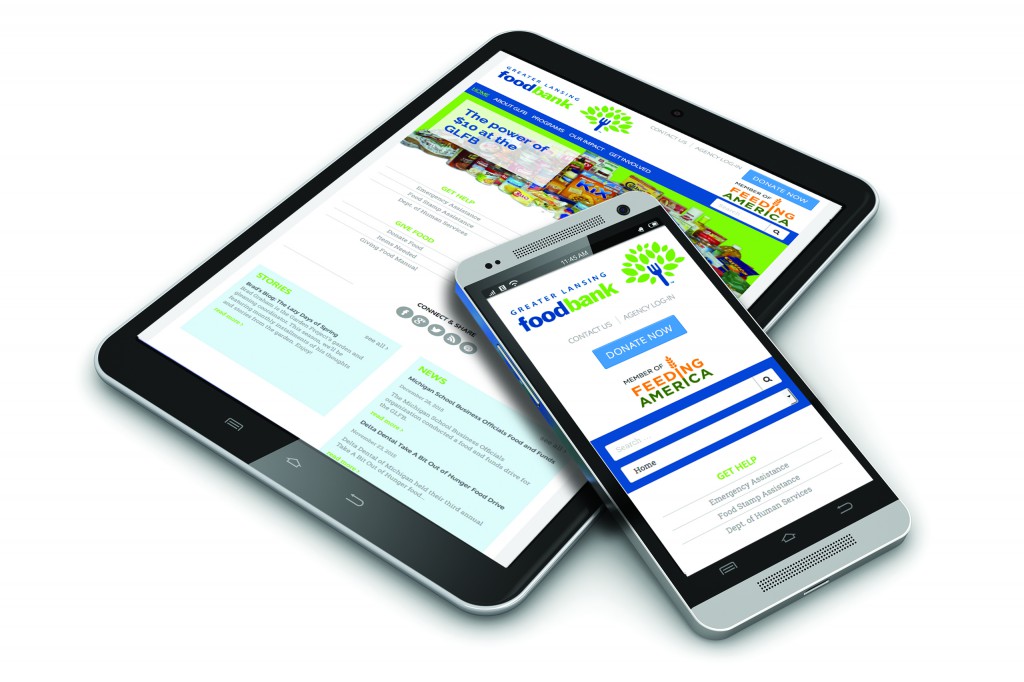 Food bank's online donations increased 50 percent
The Greater Lansing Food Bank's holiday envelope campaign is its single largest fundraising effort each year. And for 20-plus years, BCP has been proud to partner with the GLFB, developing the campaign's creative and the media strategy.
This year, we really beefed up the digital—thank you, Kylie, our digital expert!—creating a cohesive campaign that combined traditional and digital media. The mix included three months of internet ads and multi-channel social media posts, targeting and engaging with GLFB's largest audiences.
The primary goals:
Increase donor renewals
Raise awareness
Attract new donors
The results were dramatic. Both the number of online donors and the dollars donated through the GLFB website increased by a whopping 50 percent over the previous year.
The digital campaign also provided another important benefit: It reached new and younger donors. Raising awareness and broadening its base of support are both crucial to the GLFB's continued ability to help feed the hungry in our community.
What makes digital advertising so important for nonprofits? Kylie explains that there are multiple benefits:
You can easily reach new potential donors
It's highly effective in reaching younger demographics
Digital ads can increase traffic to a donations landing page, which can also be helpful for subsequent digital advertising campaigns
Most internet shoppers store their purchasing information, which creates a simple checkout process — in other words, making it easy to give
Digital advertising is relatively inexpensive. It can dramatically boost the effectiveness of a traditional media campaign without a similarly dramatic boost in budget
Wondering if digital is right for you? Give us a call! We're happy to help you explore the options.