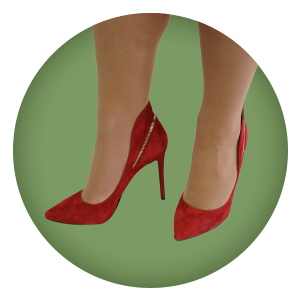 "This crock pot I was looking at keeps following me around, it's the weirdest thing," my client said. I proceeded to ask, "so, did you buy it?" His answer, like many online users, "yes, I purchased the item." "Mission accomplished," I said!
It's not a coincidence; these ads follow shoppers around- it's called retargeting. And it is one of my favorite digital marketing tools!
What is retargeting?
Online targeted advertising is based on consumers' previous online actions, which means they have shown an interest and have previously landed on your page. By using two main types of retargeting: pixel-based and data-based, brands can retarget ads to an identified market.
Pixel-based and data-based targeting each have different advantages based on your campaign goals. Pixel-based retargeting is a way to redisplay your material based on people who have visited or interacted with your website. The pixel can relay information back to a company and help to measure, optimize and build audiences for future campaigns.
Data-based retargeting works when you have a database with information such as email addresses and phone numbers. This information is used to connect other data points and delivers targeted ads to the appropriate audience.
Why use retargeting?
Simply because you want to spend your ad dollars wisely! Retargeting ads target consumers already familiar and interested in your brand. Retargeting helps generate greater online sales by keeping a brand front and center and brings casual shoppers back when they are ready to make a purchase. Strategies involving content marketing, AdWords, and targeted display are perfect for driving traffic to your website, but they don't help with conversion optimization. While retargeting doesn't drive people to your site, it does help increase your conversion rate allowing you to get the most out of your online traffic.
What do I need to do?
Call BCP for assistance. (I mean, naturally, I had to push us!)
Attract customers to your site
Keep your ads customized to your audience
It can't be your only tool
Be patient
Retargeting is a powerful branding and conversion optimization tool and will work best when executed as part of a larger digital strategy. If you start to feel overwhelmed, remember BCP can assist in building your digital marketing strategy.
Find out more about our digital marketing services here.
Kylie Rogers-Strahan
Account Executive & New Media Specialist at Blohm Creative Partners