What you say about your brand online is important for your organization's success. Equally as important is what others say about you. Approximately 72 percent of consumers trust online reviews as much as recommendations from friends and family. BCP can help you identify review websites relevant to your industry, build and optimize profiles for those websites, monitor and respond to positive and negative reviews, and develop strategies to help you attract more reviewers. When potential consumers or clients see positive reviews and prompt responses to negative reviews, they are more likely to choose your organization over a competitor.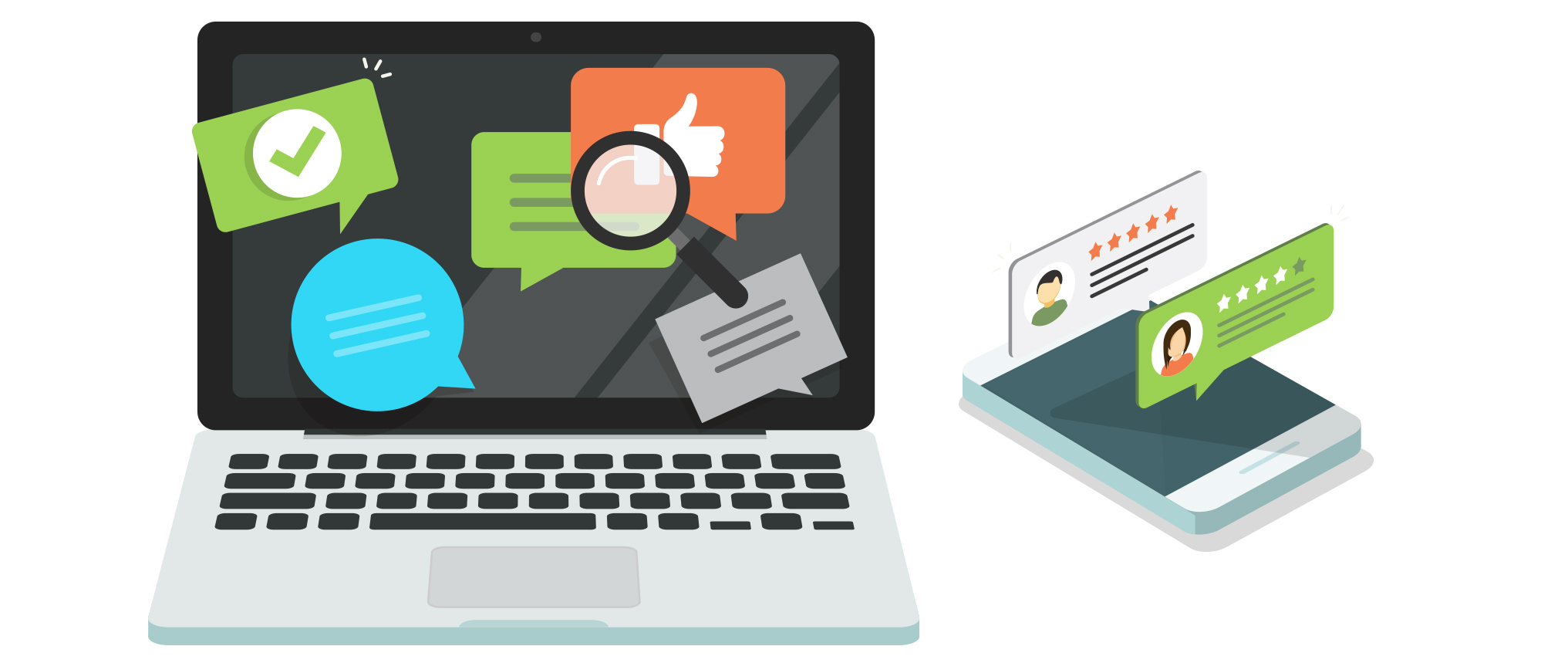 Manage Existing Online Reviews
We will analyze your existing customer reviews across every review platform where your organization is represented. We will establish strengths and weaknesses and determine a strategy for improving your overall star ratings and online reputation.
Increase the Number of Reviews
Through our easy yet strategic "Review Funnel" process, we will help convert more happy customers into reviewers, without breaking site policies on review gating.
Monitor and Respond
When a new review comes in, we will respond appropriately using responses previously approved by your organization's leadership, or by reaching out to representatives in your organization for an appropriate response on a case-by-case basis.
Reporting
BCP will produce analytic reports each month detailing how your organization's online reputation is evolving based on how many positive and negative reviews you received. We'll meet with you to discuss the findings and brainstorm ways to improve the strategy to help boost your overall review ratings.